Headline Sponsor
SelectaPPT™

Selectamark Security Systems plc has been at the forefront of providing Police and Insurance-preferred security solutions since 1985. Specialising in security marking and online asset databases, Selectamark Security Systems plc is a member of the British Security Industry Association, the Aerospace, Defence and Security Group, and Secured by Design. It holds ISO9001, ISO14001, and ISO27001 accreditations for its Quality, Environmental and Information Management Systems respectively, and ISO17025 certification for Laboratory Testing.
SelectaPTT is Selectamark's unified command, control, and communications solution. It is designed to maximise operational efficiency and security by putting workforces into recorded and highly secure instant communication with each other and its HQ/Command and Control room. The system uses Samsung devices to communicate by voice (Push-to-talk), messaging and photos/video. It also provides tracking, mapping, and emergency functions. Selectamark believe that SelectaPTT can change the face of secure communications and command & control in the UK.
---
Category Sponsors
Outstanding Young Professional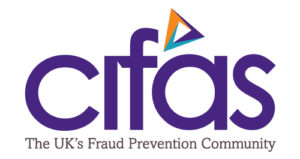 Cifas is the UK's fraud prevention community, we lead the fight against fraud by sharing data, intelligence and learning. Our community is drawn from all sectors who share their data to reduce instances of fraud and financial crime.
Our databases are the most comprehensive and diverse sources of fraud risk data in the UK. In 2021 over 360,000 cases of fraudulent conduct were recorded by our members – a new case on average every 90 seconds, resulting in over £1.3bn saved in prevented fraud losses.
We offer cutting edge fraud prevention tools, as well as providing accredited education and trusted training for organisations and individuals.
With every organisation that becomes a Cifas member we establish a tougher environment for criminals, meaning greater protection against fraud for businesses, individuals and the UK economy.
Outstanding Investigator

McLarens have a passionate belief in quality loss adjusting, claims management, investigation, and account handling. To provide you with quality services, we focus on the key elements of loss adjusting: people, communication, and prompt and cost-effective resolutions.
Our team of highly qualified adjusters and experienced investigators understand the expectations of insurers, brokers and policyholders. They draw upon their considerable claims experience and technical knowledge to deliver creative solutions.
By focusing on commercial and specialist lines, we concentrate on what we do best. Delivering on our promises at the right place and at the right time.
Outstanding Training Initiative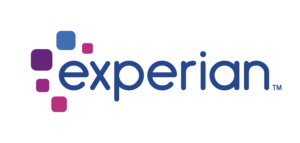 Experian is the world's leading global information services company. During life's big moments – from buying a home or a car, to sending a child to college, to growing a business by connecting with new customers – we empower consumers and our clients to manage their data with confidence. We help individuals to take financial control and access financial services, businesses to make smarter decisions and thrive, lenders to lend more responsibly, and organisations to prevent identity fraud and crime.
We have 20,600 people operating across 43 countries and every day we're investing in new technologies, talented people, and innovation to help all our clients maximise every opportunity. We are listed on the London Stock Exchange (EXPN) and are a constituent of the FTSE 100 Index.
Learn more at www.experianplc.com or visit our global content hub at our global news blog for the latest news and insights from the Group.
Outstanding Prevention Initiative
---
Click here to view the TECAs Sponsorship Brochure 2022
If you are interested in sponsoring the awards please contact us.